Change is Difficult
And the Attachmate – Novell merger is no exception.   There are two types of people who will emerge from this transaction.   The first is those searching for relevance in a changing environment: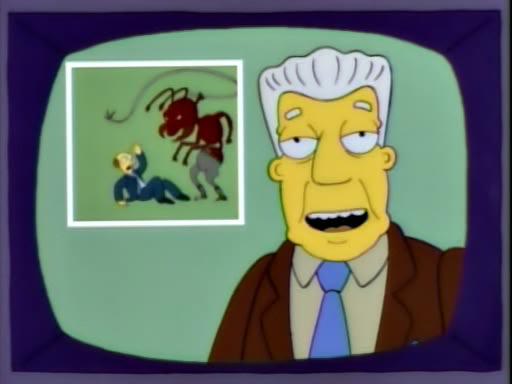 One thing is for certain: there is no stopping them; the ants will soon be here. And I for one welcome our new insect overlords. I'd like to remind them that as a trusted TV personality, I can be helpful in rounding up others to toil in their underground sugar caves.
And the second being the rest of us, who hope that out of the chaos will emerge a vendor I still want to do business with, offering product I want to buy.   Or an an employee, to survive potential bloodshed, strife, and uncertainty.    Attachmate, playing the role of the ants, provided us with a glimpse of the future, in so much as is possible prior to "the close of the transaction."
Attachmate CEO, Jeff Hawn, provided us with this reassuring message:
December 15, 2010

Re: Attachmate commitment to Novell and SUSE products

Since the announcement of our intent to acquire Novell, we have received a number of questions regarding our plans for supporting Novell products. I know that during this period between the announcement and closing, there are more questions than answers, and I am sensitive to the challenges that this uncertainty may create for Novell customers and partners. I want to take this opportunity to be clear about the commitments we make to all of our customers.

Attachmate is committed to delivering quality products, providing exceptional  customer service, and being easy to do business with. We are excited about the opportunity to make these same commitments to Novell customers after closing. To ensure that we do so, Attachmate will support the existing roadmaps and release schedules for products across the Novell and SUSE portfolios.

It is also important for our existing and future customers to know that we have a proven history of supporting our solutions throughout their product lifecycles. Our philosophy is to create options for customers to move forward, not force them to abandon products that have become critical to their operation and success. We will continue to invest in both the innovation of next-generation products and the nurturing of more mature and widely adopted solutions. We understand that our customers' success depends on having the flexibility to evolve and adopt new technologies at their own pace and cadence. We intend to support that need.

As we look forward to 2011 and beyond, our excitement continues to grow about the potential addition of Novell and SUSE to our portfolio and the opportunity that they create to deliver increasing value to our combined customer base. I look forward to sharing more details and specifics about those plans once the transaction has closed.

Sincerely,

Jeff Hawn
Chairman and CEO
Attachmate Corporation
That's a pretty strong statement, it almost sounds as if they want to run Novell and SuSE as - I hesitate to say it - technology companies.
Hail To The Chief

Its worth getting over the obvious, that Jeff Hawn is a rather interesting character in his own right.   Oh yes, there is the bison incident, during which Jeff became the center of a small controversy in shooting some bison which were invading this ranch.   This resulted in some some name calling, specifically the nickname Buffalo Bill.   Funny, or not, in light of the merger, this seems oddly appropriate: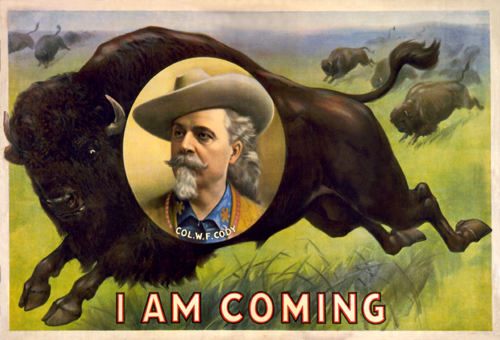 Yes he is.   Look busy!
Novell – Like a Piggy Bank that Sells Software
From where I'm sitting, it seems as if for the past decade Novell has been run as a holding company, not a technology company.    This is especially sad, since most of the employees believe and want to work for a technology company.   Novell has been accumulating cash and intellectual property at, IMO, the expense of re-investing, renewing, re-thinking, and re-invigorating what could have been an otherwise successful market leader.
On the occasion when executives arrived on the scene who could change Novell, they were shown the door.    And in the past, some of Novell's executives have been tragically flawed individuals.   And to the good folk of Utah ( and any where else ) its hard to get behind people who you view a moral inferiors.  A lesson for us all.
A Way Forward?
Gosh, I hope so.   Jeff has been saying all the right things, things we want to hear, as customers, and perhaps even as Novell employees and partners.  The difficulty will be in doing these things when faced with running Novell and SuSE as a businesses, and when the messy integration phase starts in earnest.   There are an incredible number of extremely talented people in Novell.   Hopefully Jeff and his team will be able to conserve and build on this talent pool, and minimize the "creative destruction" phase.