Our media services people were cleaning out the musty, dusty recesses of the campus and found a circa 1960′s opaque projector.   It was a high quality version with a very nice, huge, projector lens.   The lens itself has a whopping 4″ diameter clear aperture, and a 18″ focal length, and is well, but not perfectly, corrected for color.      It was designed to take a letter sized paper and project it on a 6 foot screen.    The lens forms a pea size image of the sun which basically vaporizes anything in its path.   Its not a toy.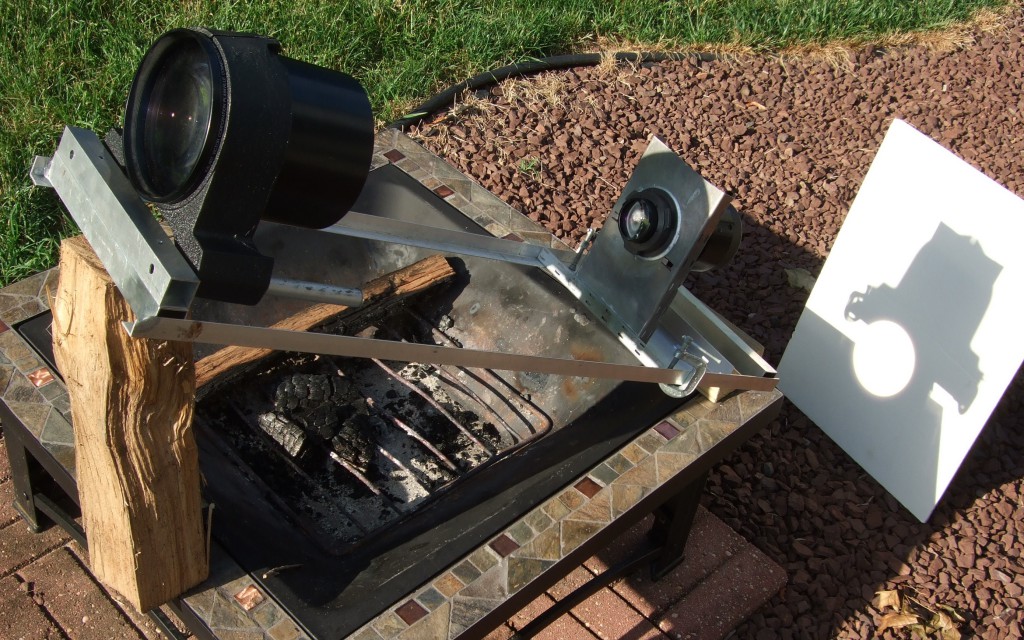 The image of the sun is focused onto a projector lense assembly from a modern LCD projector.   It is designed to take a postage stamp sized image from the LCD assembly, located about 1″ from the back of the assembly, and project it onto a large screen.  If we place it near the focal plane of the primary 4″ objective, it will project the sun's disk onto a suitable screen.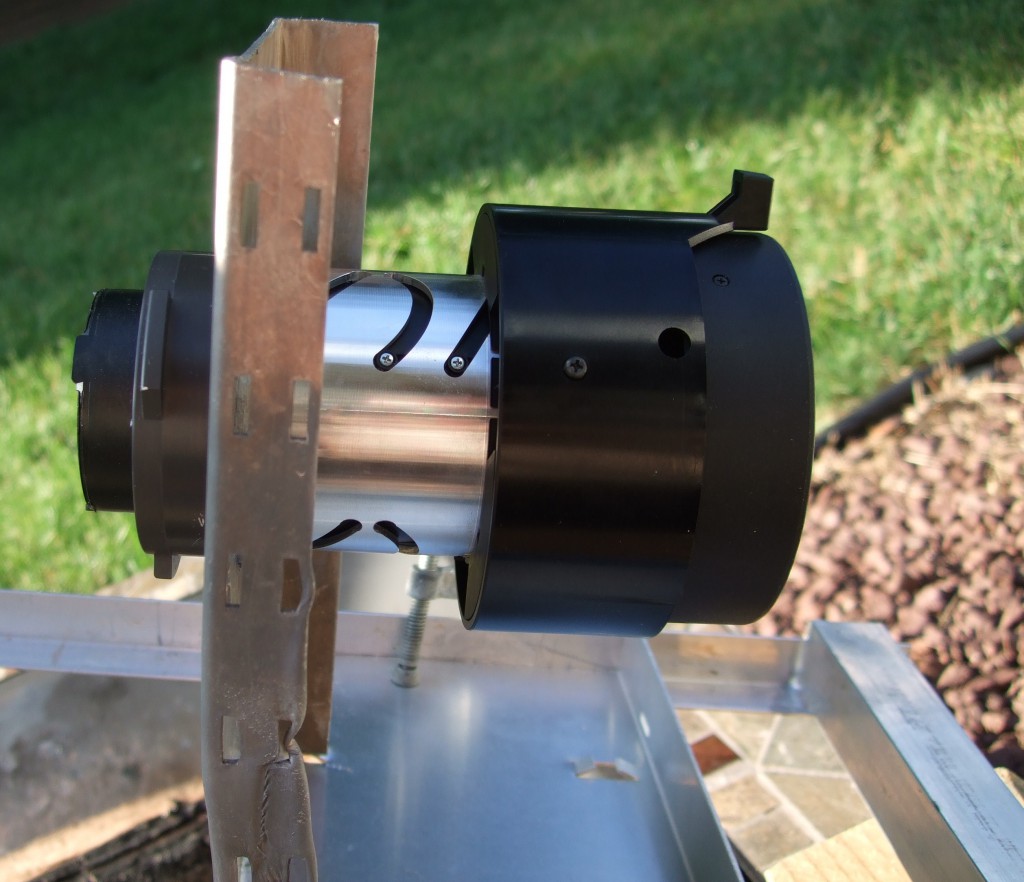 Because of the HUGE aperture, we collect a lot of sunlight, and can form a bright image on the screen.   Here is the entire apparatus, roughly focused, but not collimated.   The projector section conveniently has a focus ring and a zoom lever, both of which work well.   I also have 6 identical projector lens units, in case I fry one… or three.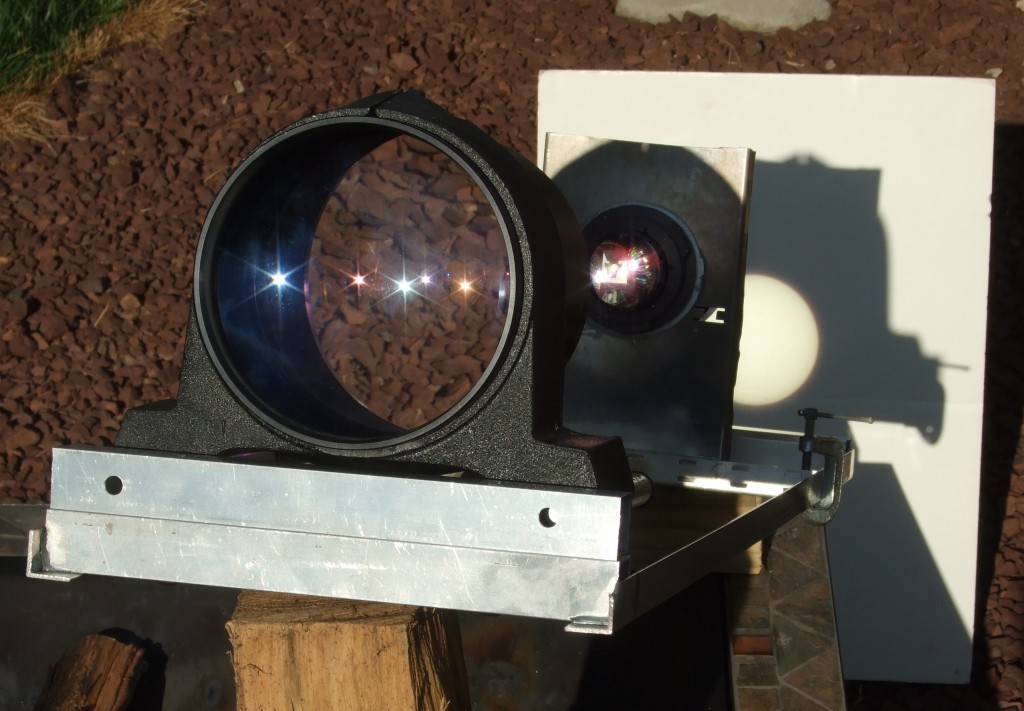 Yes, that white circle you see on the back most cardboard screen is the sun!   Pretty cool huh?   Here is a detail of the front side of the projector lens assembly: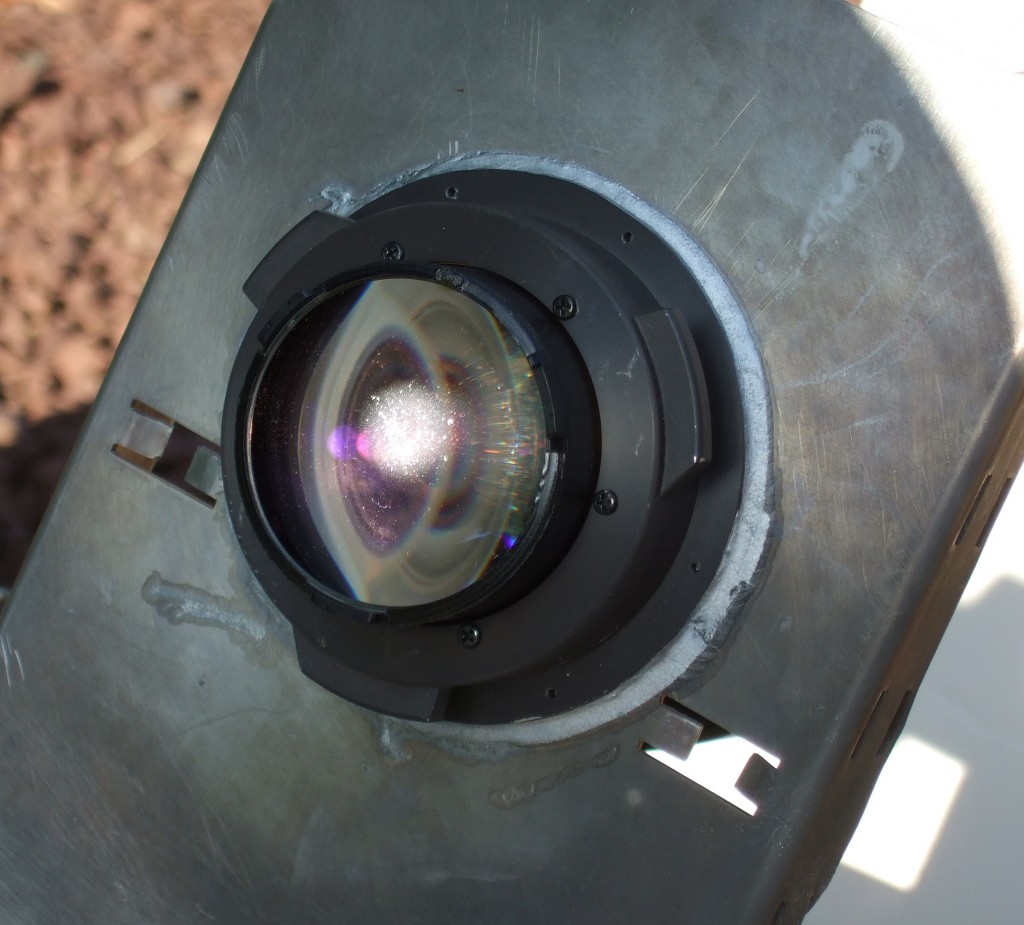 There is significant CA present in the images, but they appear fairly sharp.   In fact on two occasions, a high altitude jet flew across the sun's disk and they appeared fairly sharp and distinct.    A monochromatic filter will make CA a moot issue.  On occasion clouds moved in front of the sun, and they too formed distinct images on the screen.   Stopping down the apparatus may well improve matters.