With Novell TTP Conference in Provo next week and Brainshare in Salt Lake City just a couple months after, there is much speculation as to the implications of the Novell acquisition.   These events represent "first contact" with the new management teams, and give us a window into the sentiments of Novell employees and customers.   But if the  following picture gives us any hints,  its bound to be one heck of an event!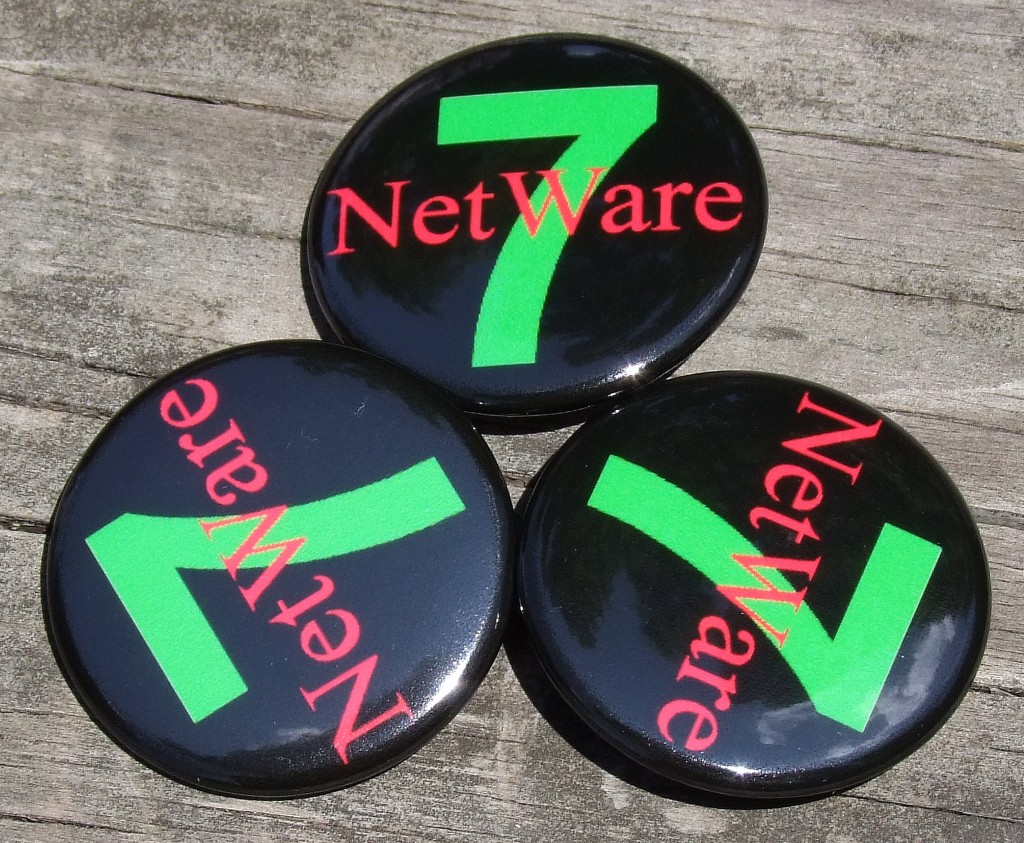 Netware 7?   What is Novell thinking?  Perhaps Attachmate execs see there is some value left in the NetWare brand, or perhaps re-badging, in a literal sense,  of the OES product line is in the future?   Or perhaps they are understanding "legacy" means mature, stable, and reliable.   In an era where IT infrastructure is harder to defend, the alien nature of NetWare enhances its suitability for hardening the assets in the data center.
I don't know, but I can say that I will be watching both of these events carefully.   NetWare 7?   How bad can it be?