Just a quick testimony to old Pentax primes…   This is a quick comparison of center and and edge…   ( Click on the images to see them full sized. )  First here is the target:
Here are 100% crops: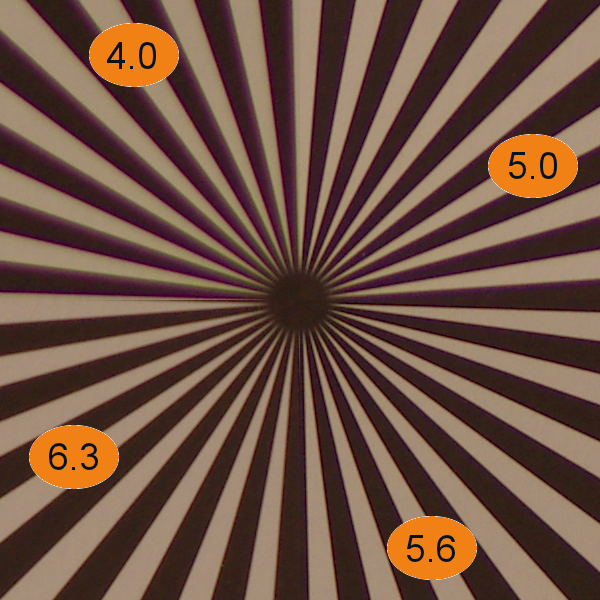 Wide open there is a lot of color fringing at the edges and PF centrally which reduce sharpness.   But this improves at f/5.0.  By f/5.6 we find the A* 300′s sweet spot, both in terms of sharpness and CA.